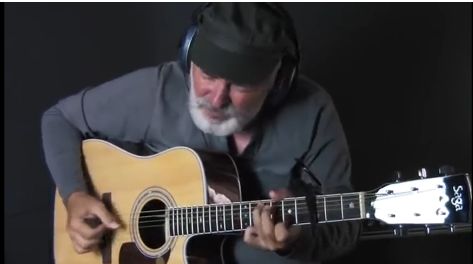 Igor Presnyakov
Top Russian guitarist
His playing is influenced by rock, jazz, R & B, country, metal and other styles. His most outstanding contribution to guitar playing skills is to create the skill of beating in music, which is widely spread. This kind of skill can expand the expression of the guitar to a greater extent and add the charm of the guitar.
Igor presnyakov became famous because of the video released on YouTube in 2007. His unique and superb fingering skills have attracted 910 million + visitors, and his followers have reached 176000 +, which is still growing.
In addition, he has cooperated with Tommy Emmanuel, a world-class fingertip master and a national treasure musician of Australia. The cooperation between them is very harmonious and tacit!
This fingertip song from logr today.
Viktor Tsoi, father of Soviet rock and roll
The most famous blood type
This is a famous anti war song
Play it with saga A1,
With a little light pleasure and flexible rhythm.
In the whole song is filled with a strong rock atmosphere, happy and light.